Tropeaka
Tropeaka Ultra Cleanse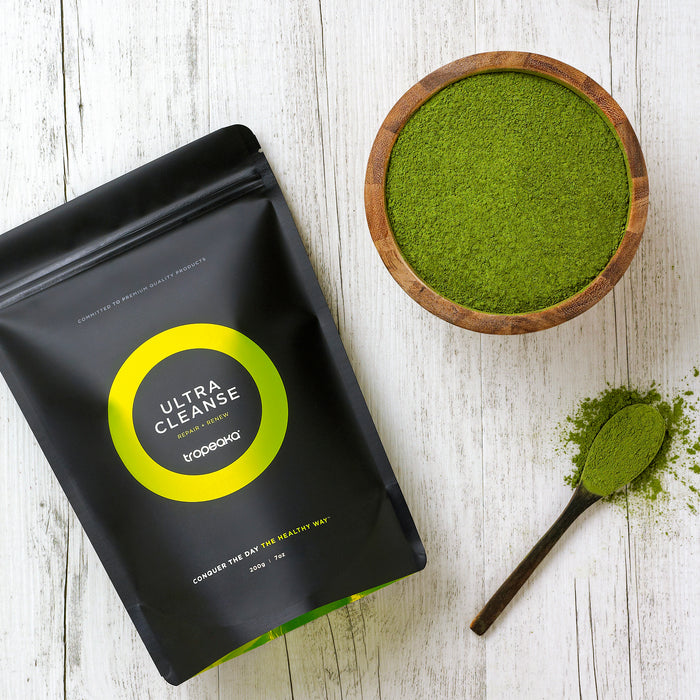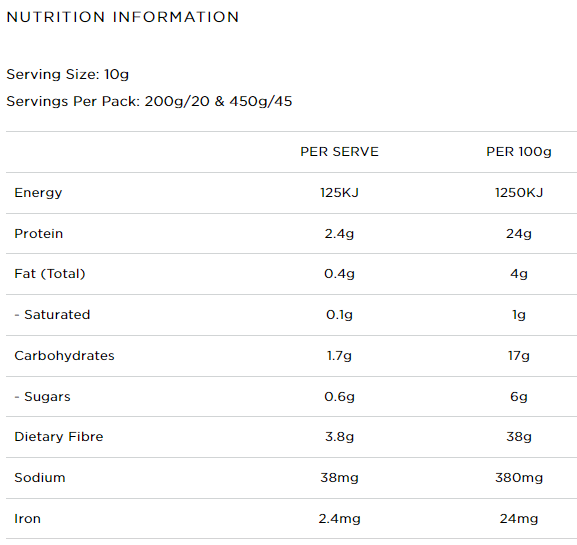 RRP: $35.99
20 serves - 200g
TROPEAKA ULTRA CLEANSE
Ultra Cleanse is a unique full-body cleansing solution that contains the natural power of nutrient-dense Superfoods and the innovative addition of Bentonite 'Healing Clay' to nourish, refresh and support a healthy body.
A complete full body healthy solution
Your time to detox
Full 5 Star health rating (Australian Government initiative)
Packed with nourishing organic greens
Contains pure Bentonite Healing Clay
Full range of Vitamin B's for all day-energy
Includes Vitamin A, C, E & K
Normalises immune system function
Contributes to normal energy production
Refreshes the body to support wellbeing
Contains 18 plant-powered amino acids
Contributes to normal cognitive function
Contributes to the reduction of tiredness
A source of iron, potassium and calcium
A source of zinc, chromium and copper
Naturally free from gluten, soy and dairy
Non-GMO and organically grown
Quick and convenient to take for a busy lifestyle


*Precautions:
Do not exceed recommended daily serving. Not for use by individuals under the age of 13 years. Consult your physician before use if you are taking any prescription drugs or have a medical condition.
Do not use while taking the blood thinner warfarin.
Do not use Ultra Cleanse within 2 hours of taking any type of medication.
Do not use Ultra Cleanse when taking slow release medications.