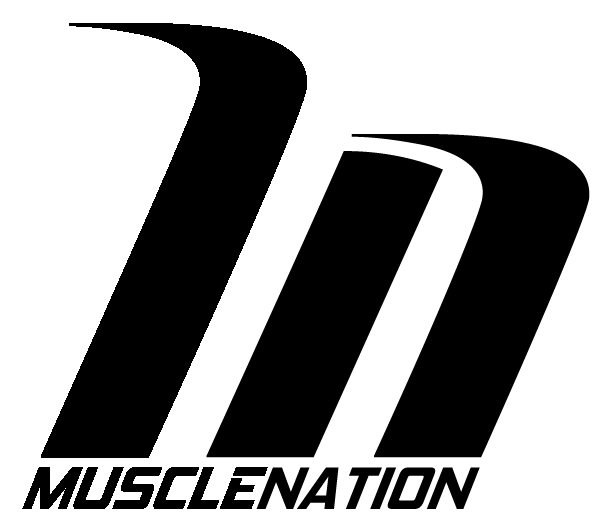 Muscle Nation is one of Australia's leading and fastest-growing Activewear and Supplement Brands. A family orientated business based in Brisbane, Muscle Nation has created a community and culture like no other.
For close friends and co-owners Nathaniel Anthony and Chris Anastasi, their Muscle Nation journey started on 22nd August, 2016. From a little study desk at Chris' house, they launched their website and revealed their clothing to the world. 
From what started as an idea and passion between two mates, Muscle Nation transformed into an exciting startup business in August 2016. Orders once packed from a small bedroom are now prepared in a 1,700 sqm warehouse in Brisbane.
In a short period, Muscle Nation has become a well-recognised and respected brand, not only in the Australian fitness clothing and sports supplement sector, but in the health and fitness industry. This growth is driven by a strong devotion and passion of providing quality products and services to our very loyal community.
To this day, Muscle Nation remains family owned and operated. They are a home-grown Australian brand and proud family business. We currently employ over 35 team members and ship to over 150 countries worldwide with continuous growth in all sectors. 
Since then, Muscle Nation has introduced over 1,000 different products to our online store. 
 In 2019, they introduced supplements into their expansive product range, which are now available on our website, and stocked in over 300 supplement stores across Australia and New Zealand and My Supplements Group became their exclusive distributor.
Casein Protein Custard
Recently voted the No1 Casein Protein Custard on the market!
Say goodbye to the days of having to knock back shaker after shaker of thick, lumpy protein shakes packed with sugar and carbs to get your daily protein kick!
Muscle Nation's innovative and exceptionally delicious Custard gives you that slow sustained digesting effect of Casein Protein that keeps you fuller for longer while the amino's do their job repairing those muscles anytime of the day.
100% Natural Plant Protein
Muscle Nation have embraced gut health ingredients which make this Plant Protein free from gluten, dairy (no lactose) and anything artificial. High in fibre to make you feel fuller for longer and improve digestive health. 
Most importantly it tastes amazing! You will struggle to find plant proteins with as many flavours and choices even Cinnamon Scroll that literally takes like your drinking one of those calorific sugar filled scrolls but your not these shakes are low carb, low fat but packed with heaps of plant based protein……..soooo good!!
Natural Greens with a difference
Smooth, yummy, easy to drink are some of the words customers use to describe Muscle Nation's delicious and nutritious Greens!
This blend contains a meaningful amount of potent ingredients including four superfoods; Spirulina, Barley Grass, Kale and Celery. Each scoop is packed with over 20 vitamins and minerals to help optimise your daily nutritional intake in a convenient and affordable way. With a large variety of flavours there is one for everyone.
All-Natural Protein Brownie Baking Mix
Muscle Nation never stop evolving and growing and this new baking mix just showcases their diversity and vision. 
Making your own brownies simply by adding water, mixing and baking is so simple and so delicious you really must try them! Only 100 calories per brownie but packed with 7g of protein. Add some Protein Custard on the side and boom amazing guilt free dessert!
DESTINY FAT BURNER

How does Destiny fat burner work?
With added ingredients to accelerate the fat burning process, Destiny Fat Burner will boost your metabolism while suppressing appetite, as well as improve mood, focus and energy during the day (no crash).


Exciting things coming for 2021!
Muscle Nation never stops growing, adding more innovative products always finding ways to bring healthy living to anyone and everyone! This is why they are moving and adapting their range for the major supermarkets in Australia to make this amazing brand accessible to everyone!
With a larger range of "ready to eat' snacks and drinks coming very soon and the most delicious Protein Custard Bar 2021 will be an exciting year so keep your eyes on IG and FB for exciting launches coming very soon…………….:)