"THE NEW PROTEIN-PACKED ALTERNATIVE TO CRISPS"
Game Changing Formula
Our mission is to revolutionise snack time with our game changing formula:
FLAVOR X CRUNCH X PROTEIN
TotalXP Protein Crunch is made of a secret blend of milk & whey protein which gives us our iconic crunch.
Our Secret Weapon:
A bag of protein crunch contains a whopping 55% protein. Low fat, low carbs and low calorie. Grain free, gluten free and soy free, no potato, no corn. Made from a unique blend of milk and whey protein.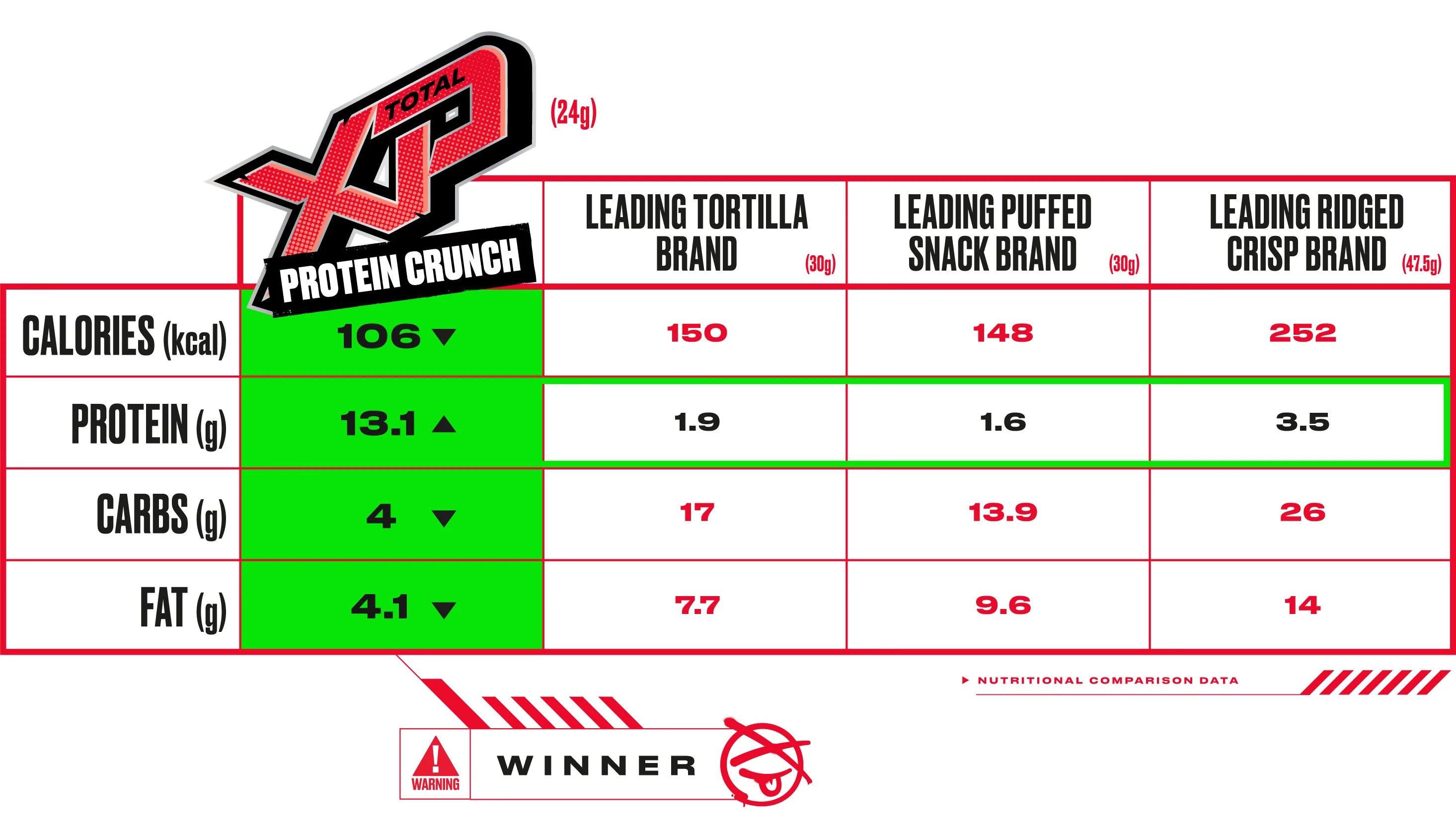 GREAT TASTE AND CRUNCH
Amazing taste and crunch on this product with the added bonus of protein hit for a healthy alternative to crisps. Really great flavour and remind me of a crunchier wotsit. Great product, I will be buying this again!
Himal⭐⭐⭐⭐⭐
HIGH PROTEIN AND GREAT TASTING
Really great punchy flavours, great crunch and high in protein too, way better than anything else I've tried.
Daisy⭐⭐⭐⭐⭐
THE FUTURE OF HEALTHY SNACKING
Finally, a product which is healthy and delicious but satisfies my daily crave for a snack. Goes fantastic with a beer.
Anushka⭐⭐⭐⭐⭐
SHOP TOTALXP PROTEIN CRUNCH