Tropeaka
Tropeaka Wheatgrass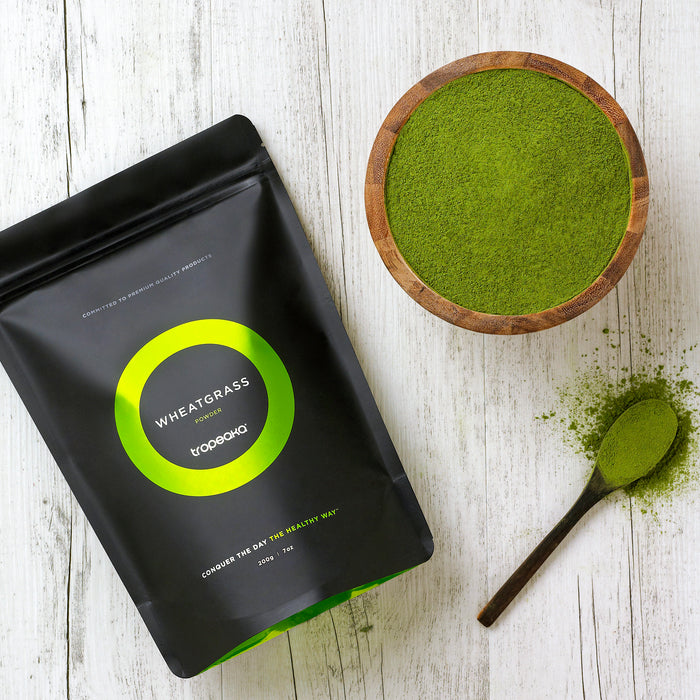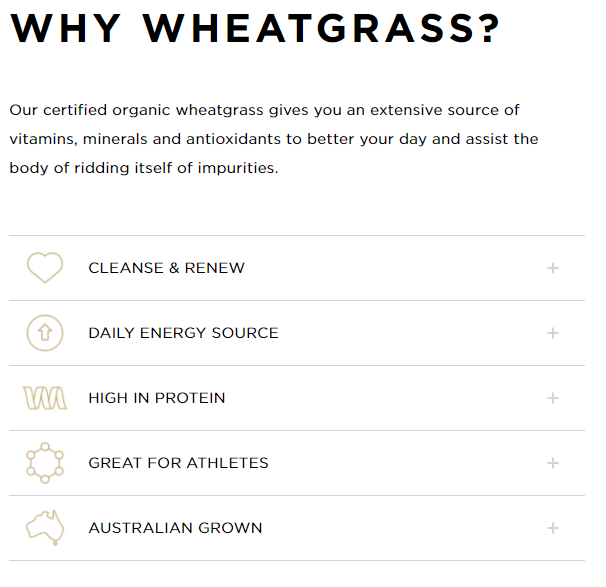 RRP: $30.99
200g - 20 seves
WHEATGRASS
Our Certified Organic Wheatgrass Powder is Australian grown and of the highest quality. It gives you an extensive source of vitamins, minerals and antioxidants to improve overall wellbeing and have you feeling at your best!
A nutrient-dense organic superfood
Detoxifies and helps remove waste build-up
Full 5 Star health rating (Australian Government initiative)
Supplies vital nutrients and minerals
Complete in Vitamin B's for daily energy
More vitamin A than carrots
More Vitamin C than oranges
Calcium, potassium & magnesium for vitality
23% of Wheatgrass is easily digestible protein
All the essential amino acids for athletes
One of the best detoxifiers
One of Nature's true body cleansers
Our certified organic Wheatgrass gives you an extensive source of vitamins, minerals and antioxidants to better your day and assist your body of ridding itself of impurities.
Tropeaka Wheatgrass Powder is a good source of folate, a powerful vitamin that contributes to the reduction of tiredness and fatigue as well as contributing to normal immune system function.
It's also a great benefit to athletes and fitness enthusiast as it contributes to normal amino acid synthesis.
It's also a good source of fibre providing cleansing and eliminating benefits as well as contributing to regular bowel movements to keep your whole body in a state of freshness and wellbeing.
Wheatgrass is a nutrient dense superfood, that includes vitamins A, B1, B2, B3, B5, B6, C, E, K1, K3, biotin, calcium, magnesium, iron, zinc, copper, manganese and selenium.
It contains 17 amino acids and is rich in protein and chlorophyll making this an ideal choice for all health and fitness enthusiasts.
Simply mix into a drink or smoothie for a supercharged dose of health!

*Disclaimer
Do not use while taking the blood thinner warfarin.