Tropeaka
Tropeaka Spirulina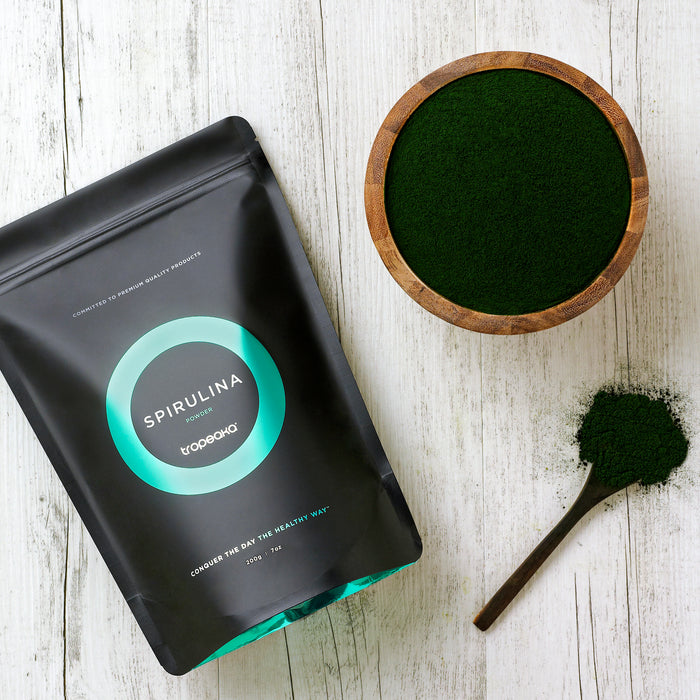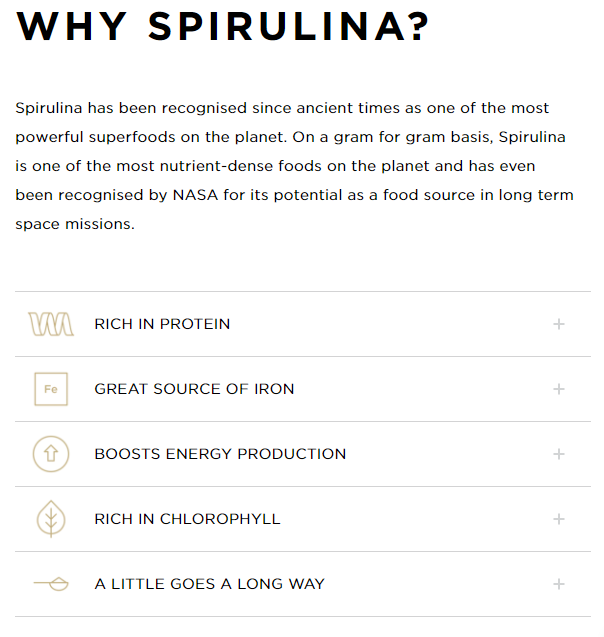 RRP: $28.99
200g - 40 serves
SPIRULINA
Our certified organic Spirulina Powder is one of the most complete superfoods on the planet. Boasting an extensive range of vitamins and minerals, a wide spectrum of 18 amino acids and a richness of healthy chlorophyll, Spirulina is a superfood you'll want in your daily routine!
A truly complete organic Superfood
Full 5 Star health rating (Australian Government initiative)
Has 3x more protein than fish or beef per gram
Contributes to normal energy production
Contains iron for normal immune system function
Contributes to the reduction of tiredness
Rich in chlorophyll; nature's cleanser
Contains vitamins B1, B2, B3 and B6
Contains vitamins C and E
Complete in magnesium, phosphorus & selenium
A source of potassium, manganese and zinc
A source of calcium, chromium and copper
A great source of healthy, plant-based iron
Contains no sugar and is low in fat
Contains a wide spectrum of 18 amino acids
NASA recognise it as a key food in future long-term space missions
Our organic spirulina is a superior health product that grows in both fresh and salt water and is recognised as one of the most nutrient-dense foods on the planet.
It contains high amounts of vitamin and minerals such as; B1, B2, B3, B6, C and E, boron, calcium, chloride, chromium, copper, germanium, iodine, iron, manganese, magnesium, molybdenum, phosphorus, selenium, sodium and zinc.
It's a good source of iron providing a wide range of health benefits. It contributes to normal energy production, normal blood formation, normal cognitive function and contributes to the reduction of tiredness and fatigue. And even better, it's also necessary for normal immune system function, giving your body a shield of defence!
Tropeaka Spirulina comes with the assurance of a full 5 Star Health Rating under the Australian Health Star rating scheme and is proudly Non-GMO.
Spirulina contains 18 amino acids and a high concentration of chlorophyll making it a powerfully unique product that helps people in both their training and recovery.
It contains no sugar and is low in fat and saturated fats! Add a serving to your smoothies every day for an amazing health boost!

Disclaimer*
People suffering from phenylketonuria should not use spirulina. Do not use while taking the blood thinner warfarin.