Goli Nutrition
GOLI APPLE CIDER VINEGAR GUMMY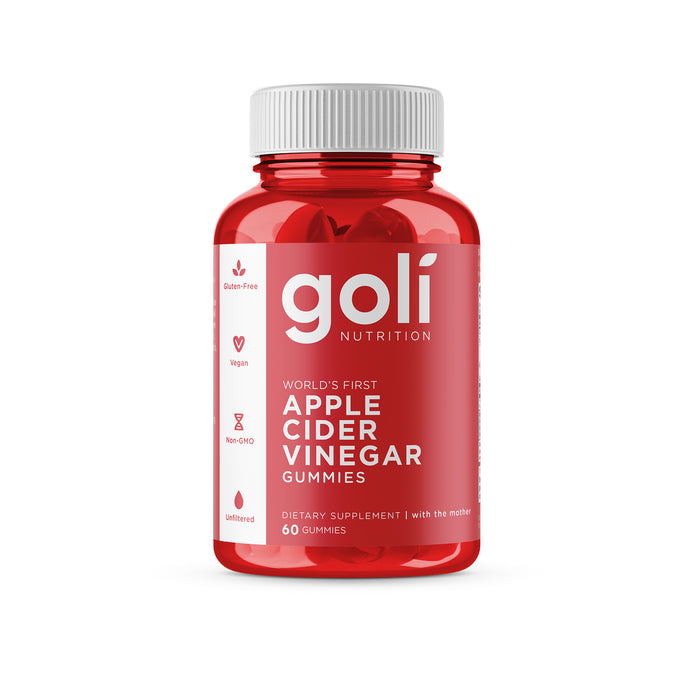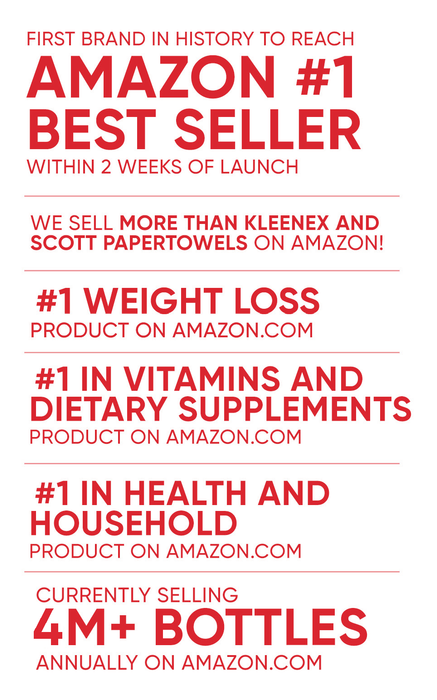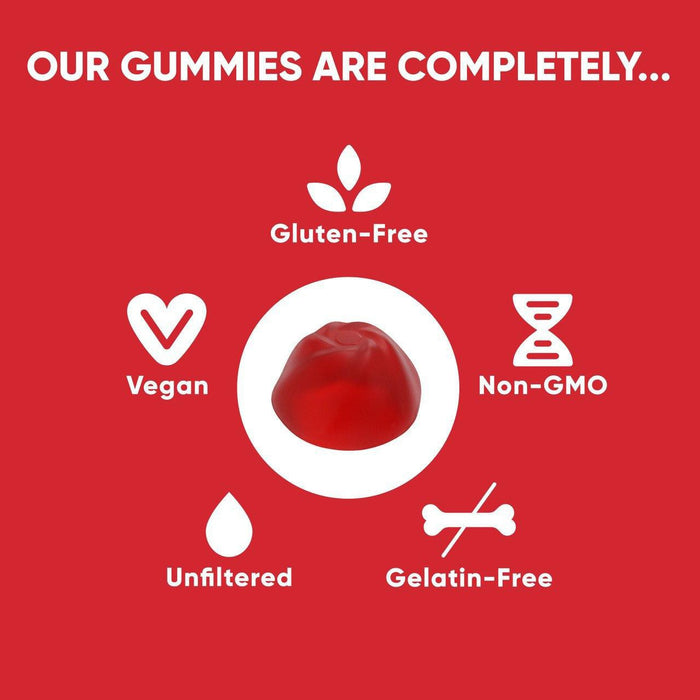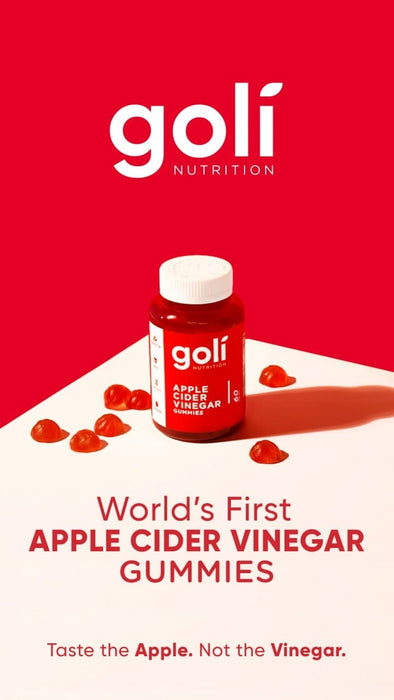 RRP: 29.99
The Worlds First Apple Cider Vinegar Gummy!
Your body will thank you.
Goli® ACV Gummies are made with a unique blend of ingredients that support many incredible benefits! Goli® ACV Gummies have been specifically formulated with Vitamins B9 and B12 to help support energy metabolism, healthy immune function, heart health, healthy nutrient metabolism, a healthy nervous system, general health and well-being and to provide antioxidant support.†
This inventive, people-focused product is made for people who believe that happiness and wellness go hand in hand. It's our goal to help you reach your nutrition goals while enjoying your daily supplements.
Goli's patented formula is made with
Vitamins B9 & B12
 can
 help support:
Apple Cider Vinegar Powder, Organic Beetroot, Organic Pomegranate, Vitamin B9, Vitamin B12, Organic Tapioca Syrup, Water, Organic Cane Sugar, Pectin, Sodium Citrate, Citric Acid, Malic Acid, Natural Apple Flavors, Organic fruit and vegetable juice (for color).†

Each Gummy Contains:
Total Carbohydrate 3.5 g
Total Sugars 2 g
Apple Cider Vinegar 500 mg
Organic Beetroot 40 mcg
Organic Pomegranate 40 mcg
Vitamin B9 (50% Daily Value) 200 mcg DFE
Vitamin B12 (50% Daily Value) 1.2 mcg
What our customers say
A great way to take ACV!
A great way to take acv and it does what it says. Got heaps more energy and have lost weight. Blood sugars are also doing good. Would definitely recommend.
Hannah H.
5 Star review
Goli Gummies are my favourite! recently introduced them to my friends and family and we're officially hooked! Thanks for making it easier to include vitamins in such great tasting products!
Paula W
5 star review
Delicious addition to my daily routine!
Daniel P
5 star review