Muscle Nation
100% NATURAL MARINE COLLAGEN - UNFLAVOURED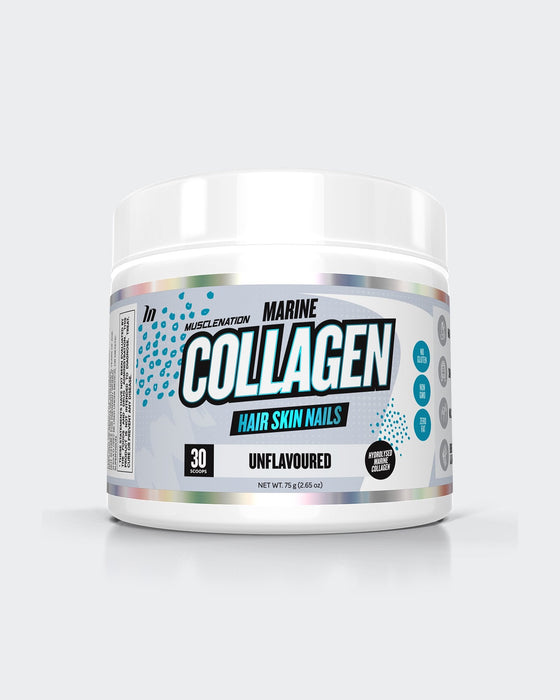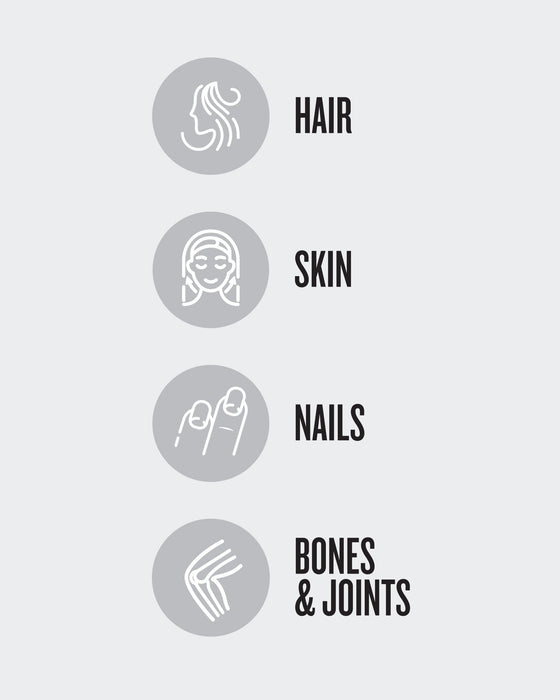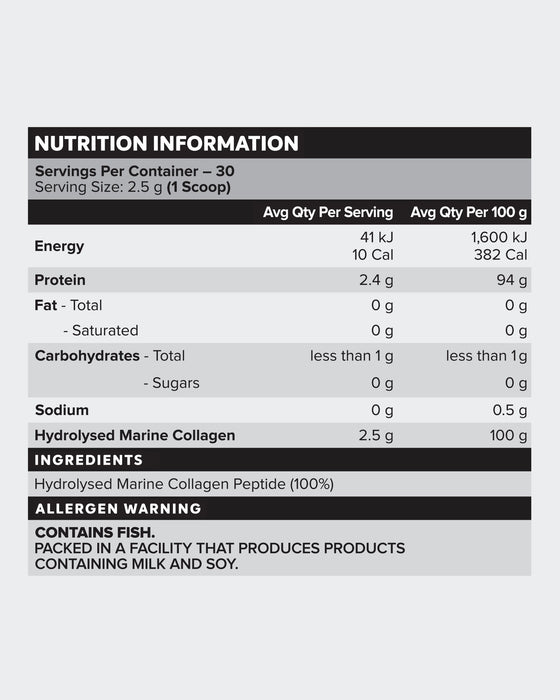 RRP: $59.99
100% NATURAL PURE HYDROLYSED MARINE COLLAGEN

30 SERVINGS
- Unflavoured 
- No taste or smell
- Suitable for daily use
- Supports hair, skin and nail health
- Bone and joint strength
- Highly bioavailable form of collagen 
- 100% Natural, NON-GMO
- No artificial flavours, colours or sweeteners
- No Gluten, No Dairy (no lactose)
- No Wheat, No Soy, No Sugar
- Australian Made.
SUGGESTED USE
1 SCOOP DAILY (2.5g)

MIX: 1 scoop of unflavoured Marine Collagen into 300 - 600 mls of water, or an alternate beverage of your choice.
OPTIONS: If substituting water, why not try it with our Muscle Nation Daily Greens or Protein!
MARINE COLLAGEN
Collagen is an important protein that makes up the majority of the skin and ligaments. While naturally produced by the body, as we age collagen production decreases, affecting skin elasticity and hair fullness. Supplementing the body's naturally produced collagen helps maintain healthy hair, skin and nails. Weak and brittle nails are strengthened, the skin looks and feels clearer and smoother and hair has added volume and shine.
Muscle Nation Marine Collagen is an all natural pure hydrolysed marine collagen. free from gluten, wheat, soy, dairy, lactose, sugar, preservatives or flavours, this pure marine collagen is highly bioavailable, making it easy for the body to absorb and process.
Muscle Nation Marine Collagen has no smell or taste, making it ideal to mix into any drink or food.
ALLERGEN WARNING: Contains Fish. Packed in a facility that also produces products containing milk and soy.