Goli Nutrition
GOLI SUPERGREENS GUMMY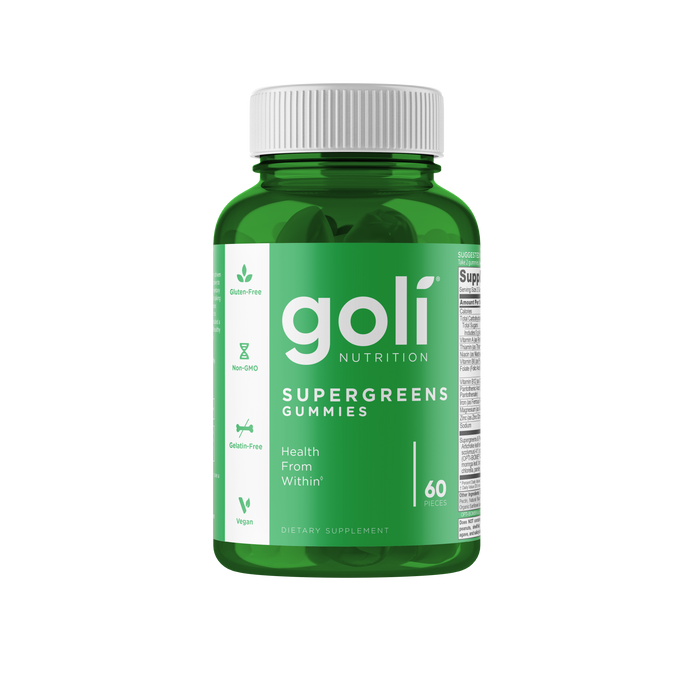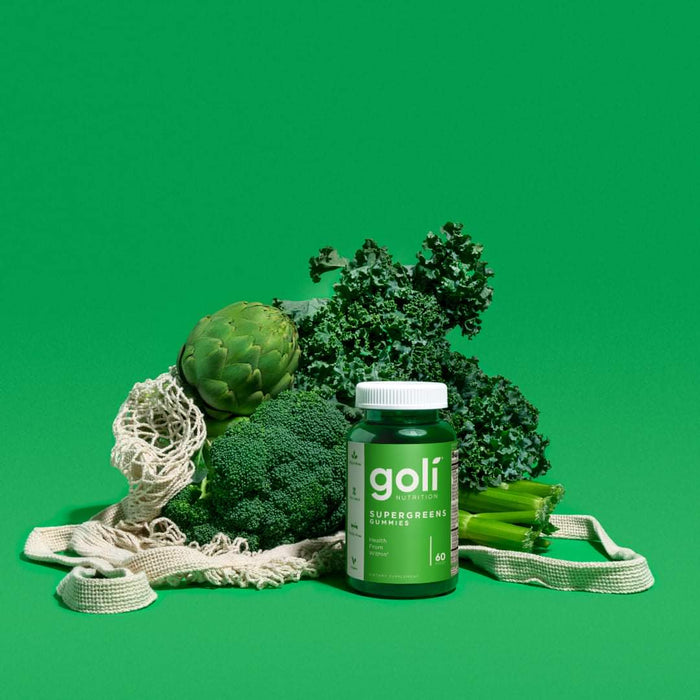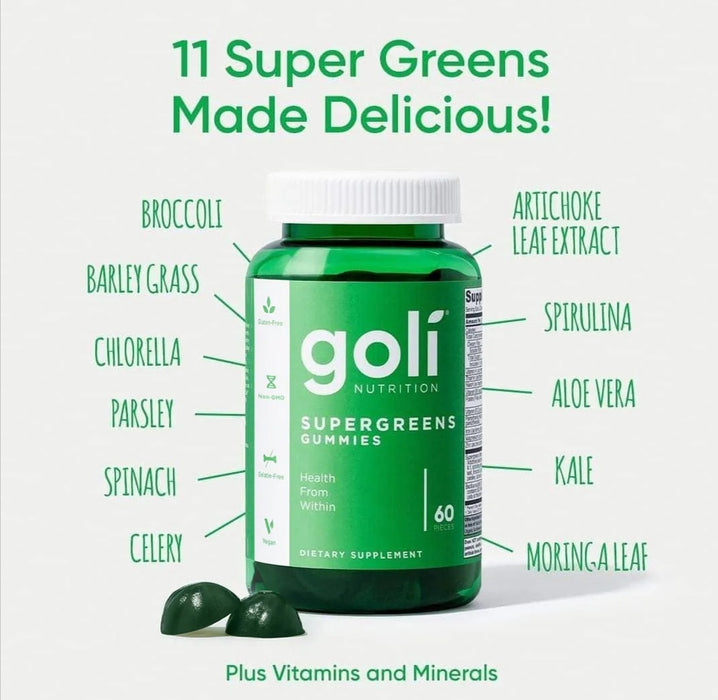 RRP: $29.99
Goli Supergreen Gummy
Your body will thank you for all the green goodies!
Goli® Supergreens Gummies are made with a nutrient rich blend of super greens, probiotics, essential vitamins, nutrients and minerals that help provide so many incredible benefits!
Our plant-based formula helps you incorporate nutrient rich ingredients into your daily routine, in a delicious and convenient way! 
Goli. It's the simple way to wellness.

What our customers say
Not a fan of greens so I was hesitant about these and all I can say is WOW!!!! This is the first time in my life that I've ever actually enjoyed getting in my daily vitamins and essential nutrients. They're sooooo yummy. Have so many great benefits and are so easy to take. All I can say is….THANK YOU GOLI!
Ashley P.
Verified Buyer