Goli Nutrition
GOLI NUTRITION ASHWAGANDHA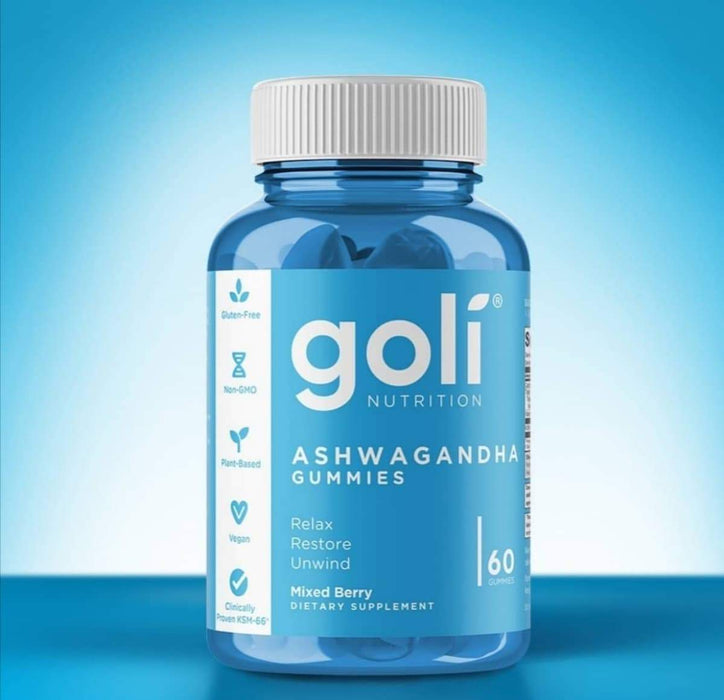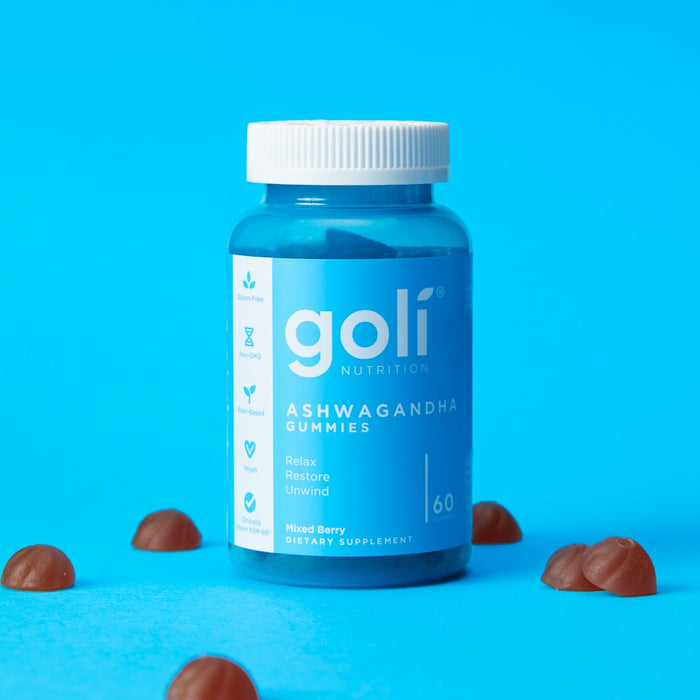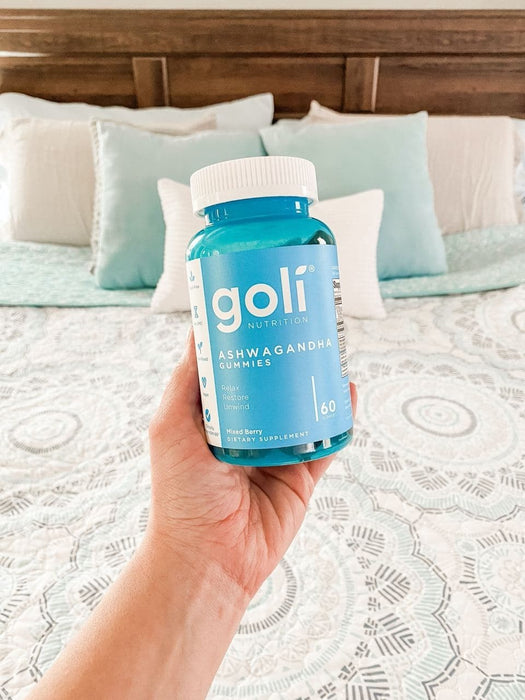 $29.99
GOLI ASHWA
Keep Calm and De-Stress.
The ancient Indian herb ashwagandha (Withania Somnifera) has been revered for its medicinal qualities for over 5,000 years and is rooted in Ayurveda. Ayurveda, a holistic and natural system of medicine, is based on the concept that health and wellness depend on a balance between physical and mental health by leveraging natural medicine.
Ashwagandha is also an adaptogen—a plant that helps the body maintain balance and adjust to stress. This function of Ashwagandha is well-documented and heavily backed by modern science.
KSM-66® is the highest concentration ashwagandha extract on the market and has the most extensive set of research behind it supporting various health benefits.
KSM-66® Ashwagandha has been clinically researched to:
Help reduce stress and tension
Help promote memory and cognitive function
Support a healthy heart function
Support endurance, strength, muscle size
Improve sleep quality
Support sexual function
Support healthy weight management
Support immune health
This extract has a strong scientific base with over 24 studies that support its effectiveness: 10 published studies, 6 additional studies complete and in peer review, and 8 ongoing studies.
The makers of KSM-66® vertically integrated its manufacturing to produce the highest quality and premium extract. They built a sustainable supply chain and a unique green extraction process that allows the herb to retain its benefits. It's the most highly bioavailable extract available on the market. Both traditionally and as well as in modern science, the roots of the ashwagandha plant (and not the leaves) have been recommended to be used for its adaptogenic properties. KSM-66® strictly uses the roots alone and no other part of the plant.
KSM-66® is also the botanical with the highest number of certifications and safety measures for manufacturing. It is USDA Organic, Gluten-Free, Kosher, and has many certificates including ISO's, and cGMP from USP, NSF, WHO, and UL-NPA.
"Green chemistry focused on sustainability" - KSM-66®
Vitamin D
Nicknamed the 'sunshine vitamin' because the body produces it itself after sun exposure, vitamin D is essential for the healthy development of bones, teeth, and muscle, as well as supporting our immune system.

Pectin
Pectin is a fiber and a natural prebiotic that helps support a healthy gut for healthy digestion. It creates a beneficial environment that encourages gut flora to flourish.
What our customers say
These really work for me and I really enjoy the taste. I feel calmer after I eat them, I highly recommend them!
Robert T.
Verified Buyer