Goli Nutrition
GOLI TRIPLE ACTION IMMUNE GUMMY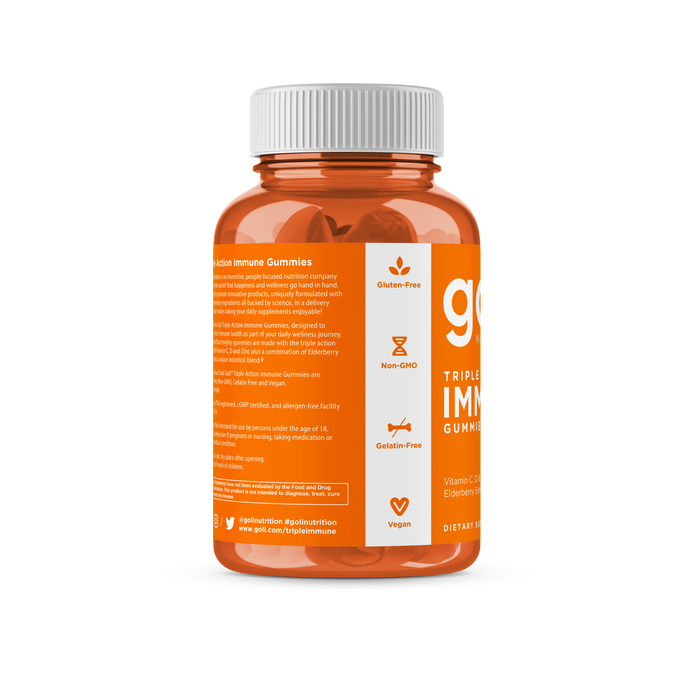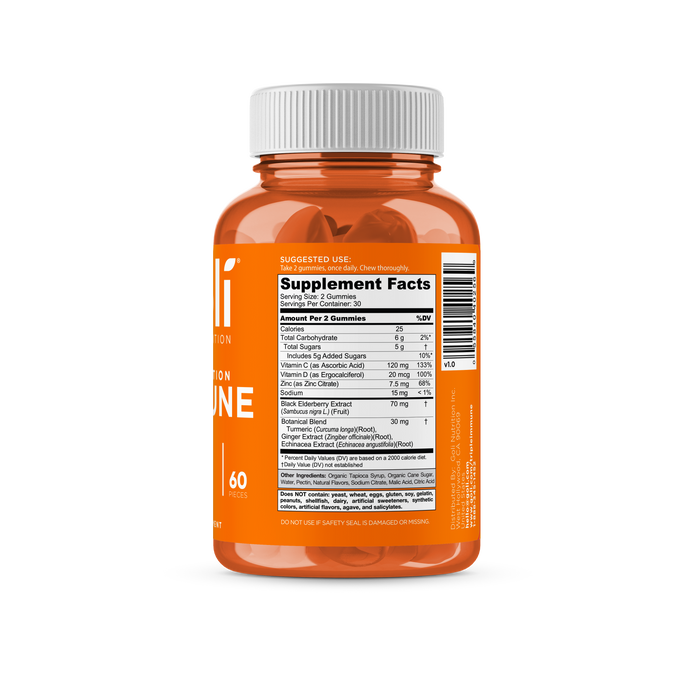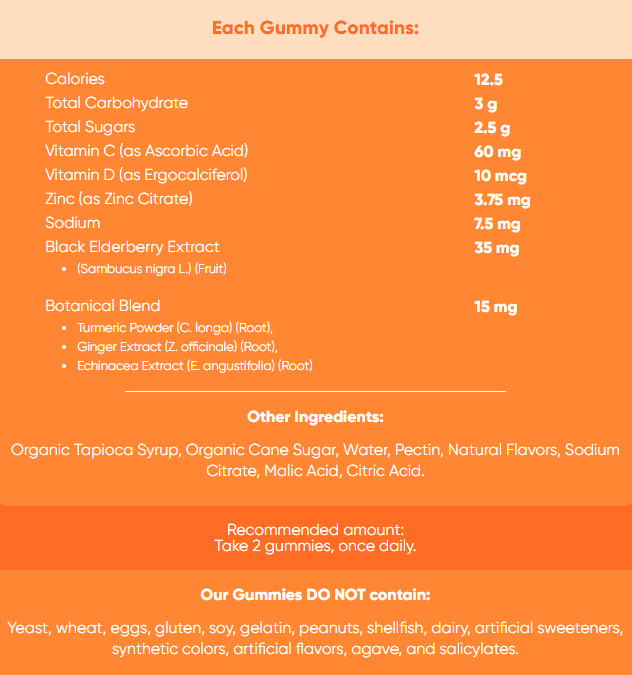 RRP: $29.99
Your immune system
 

& taste buds

 

will thank you.

Say hello to your immune health sidekick! These small but mighty gummies offer the triple action benefits of Vitamin C, D & Zinc to support immune health†, as well as a unique Elderberry extract and botanical blend. They also taste REALLY yummy! You're welcome.
Feel your best!
Here's 3 reasons you should be showing
your immune system some love.
To be your best, you gotta feel your best!
Feeling good starts with being well. When you treat your immune system with kindness, you are in the right starting place for being your best self! Happy immune system, happy life!
"Cell-f" Care Matters
Your cells are in constant flux! They're born, fade away and sometimes evolve in many ways. From beginning to end, your immune system leads your cells to wellness success.
Vitamin C-son is all year round.
Vitamin C should be part of your routine all year round. It provides so many benefits including supporting a healthy immune system and providing added antioxidant support!
Calories 12.5
Total Carbohydrate 3 g
Total Sugars 2.5 g
Vitamin C (as Ascorbic Acid) 60 mg
Vitamin D (as Ergocalciferol) 10 mcg
Zinc (as Zinc Citrate) 3.75 mg
Sodium 7.5 mg
Black Elderberry Extract (Sambucus nigra L.) (Fruit) 35 mg
Botanical Blend 15 mg
Turmeric Powder (C. longa) (Root),
Ginger Extract (Z. officinale) (Root),
Echinacea Extract (E. angustifolia) (Root)

Other Ingredients:
Organic Tapioca Syrup, Organic Cane Sugar, Water, Pectin, Natural Flavors, Sodium Citrate, Malic Acid, Citric Acid.

Recommended amount:
Take 2 gummies, once daily.

Our Gummies DO NOT contain:
Yeast, wheat, eggs, gluten, soy, gelatin, peanuts, shellfish, dairy, artificial sweeteners, synthetic colors, artificial flavors, agave, and salicylates.
What our customers say
Best tasting Immune gummy I have ever had! Trust me I have tried them all!
5 star review
I'm a big fan of everything goli... these may be my new favourite! Tastes amazing!
5 star review
Filled with superstar immune boosting ingredients - BIG fan of thse new gummies!!
5 star review