Nexus
NEXUS PER4M Pre Workout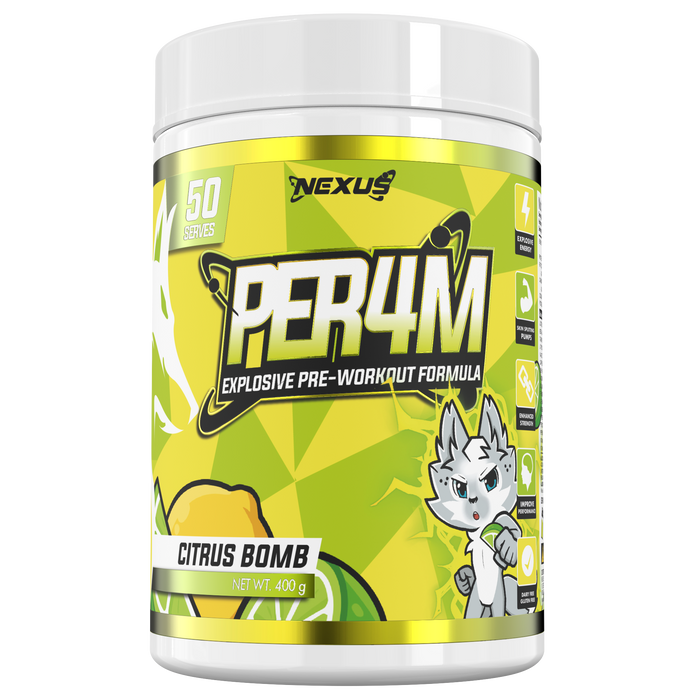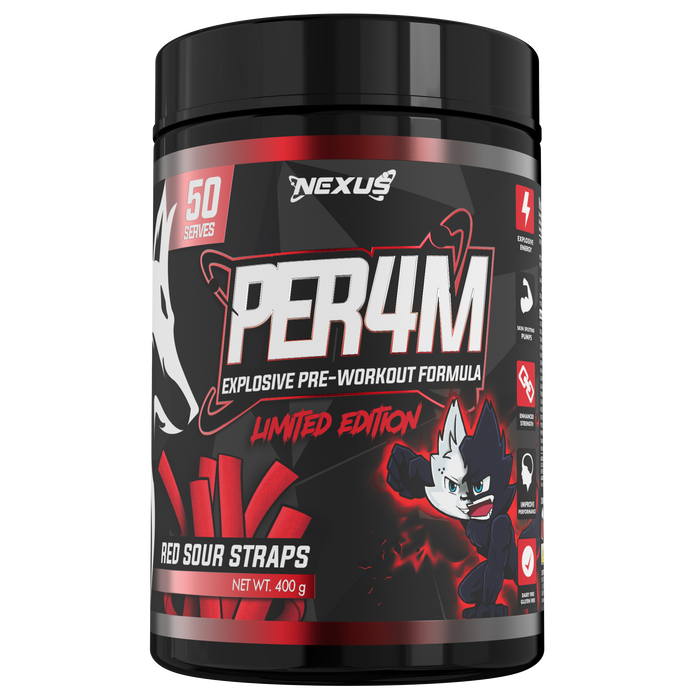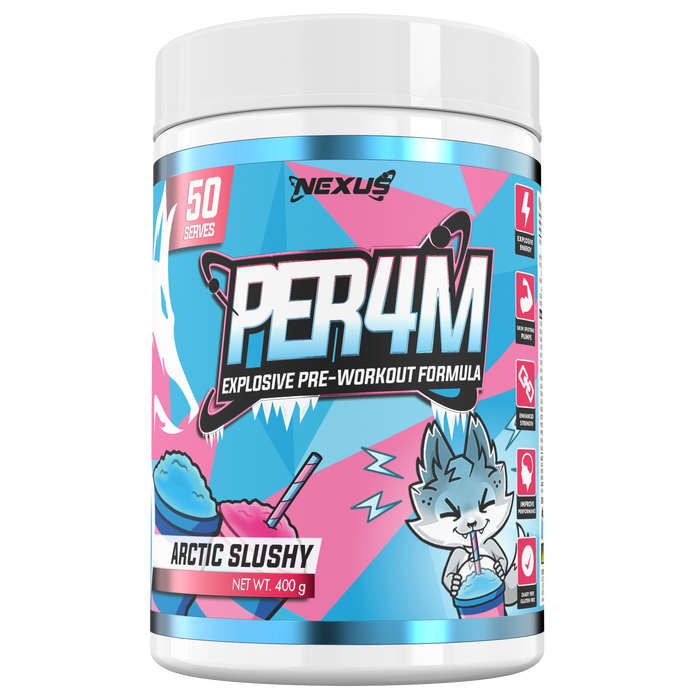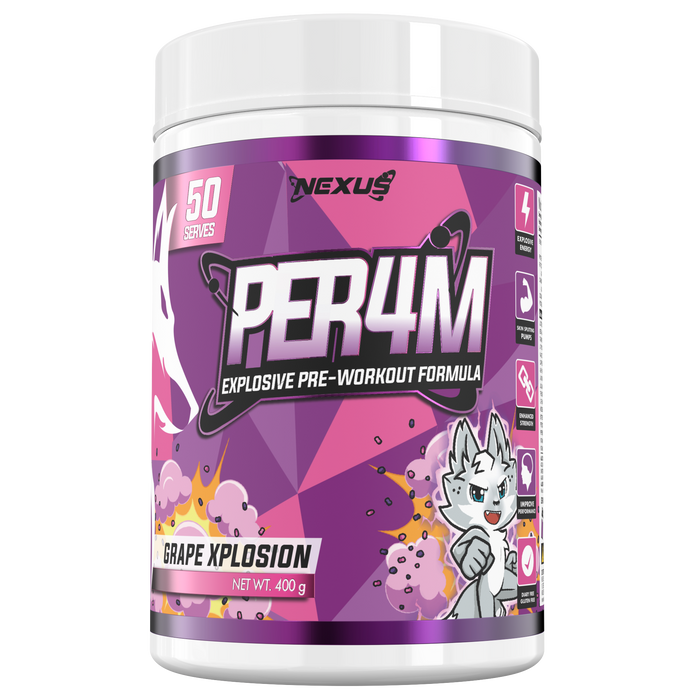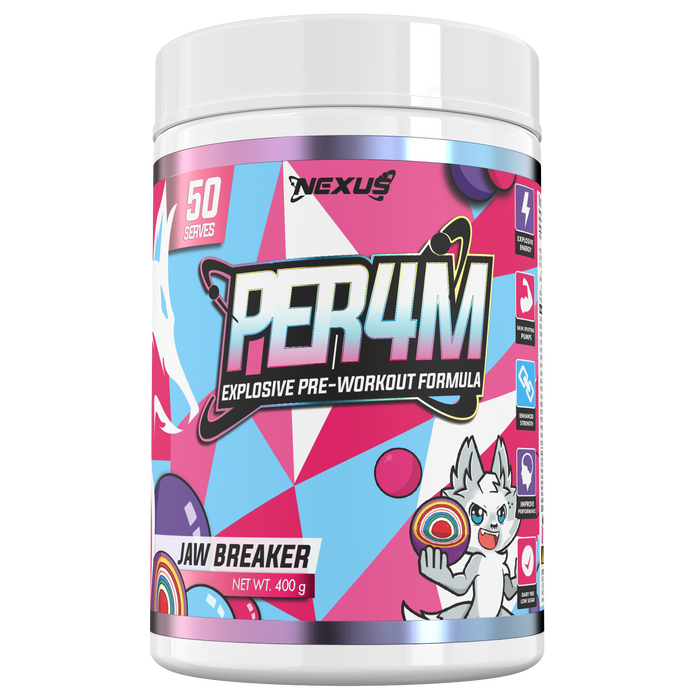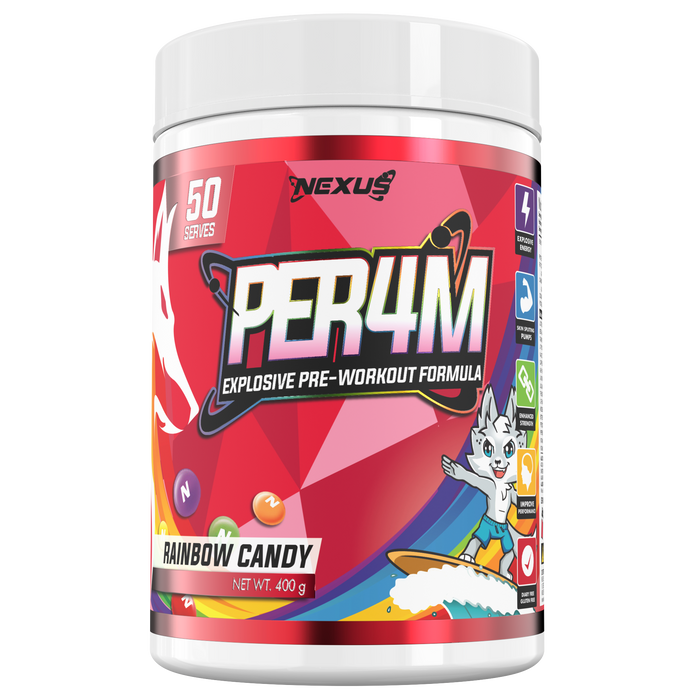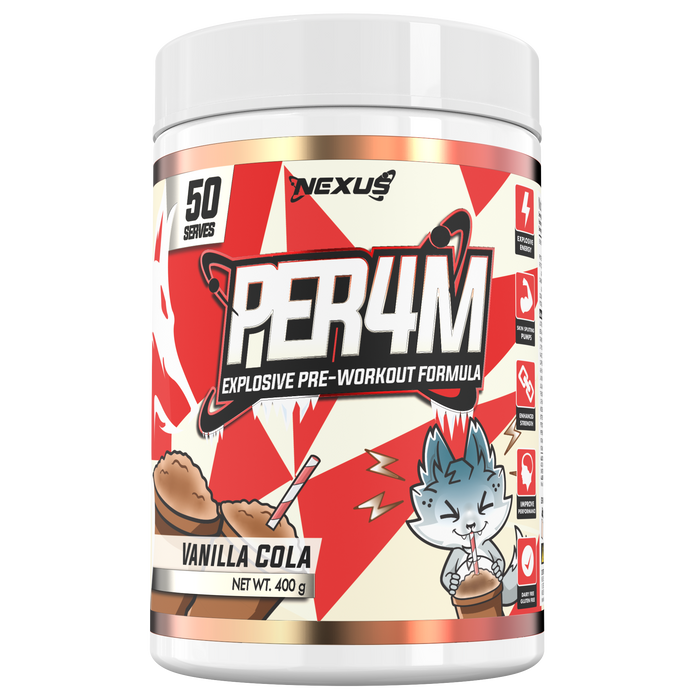 RRP: $76.50
400gm (50 serves) 
NEXUS Explosive Pre-Workout.
PER4M is the ultimate in pre-workout formulations. An explosive pre-workout aimed at setting a NEW industry benchmark. PER4M has been clinically dosed with 16g per Hardcore Serving utilising 17 carefully selected ingredients.
PER4M covers all aspects of training, by:
1. Increasing your energy
2. Elevating your mood
3. Providing Clean, long lasting focus
4. Increased Strength & Insane Pumps
ALSO CONTAINS: SOLUBLE FIBRE, FOOD ACIDS (CITRIC ACID, TARTARIC ACID), ANTICAKING AGENT (SILICONE DIOXIDE, TRICALCIUM PHOSPHATE) SWEETENERS (SUCRALOSE, ACESULFAME POTASSIUM) COLOURS (BRILLIANT BLUE).

STORAGE: STORE IN A COOL, DRY ENVIRONMENT BELOW 25°C.
What our customers say
AMAZING
Just got my order, I got red sour straps and it's so delicious, there's no gross after taste and gives a good boost, very impressed! Will definitely be ordering more 😍😍
Kaitlin
Verified Buyer
Best PreWorkout
In all honesty, I've tried a lot of pre-working. Some taste like crap, and others give you a 5 minute kick. I've found with Per4m that you not only get a good taste, however a good kick!!
Harry Wazza
Verified Buyer
Best one so far
Thank you Nexus!!!
Kate Naylor
Verified Buyer