Nexus
NEXUS ESSENTIAL AMMO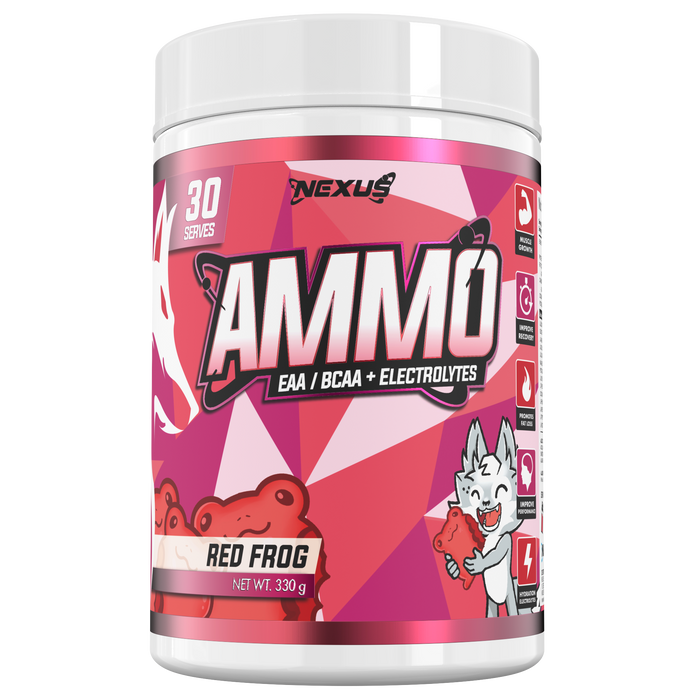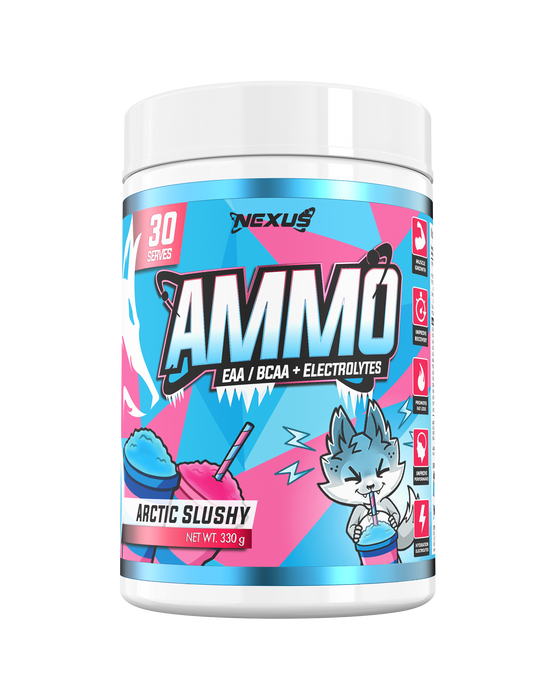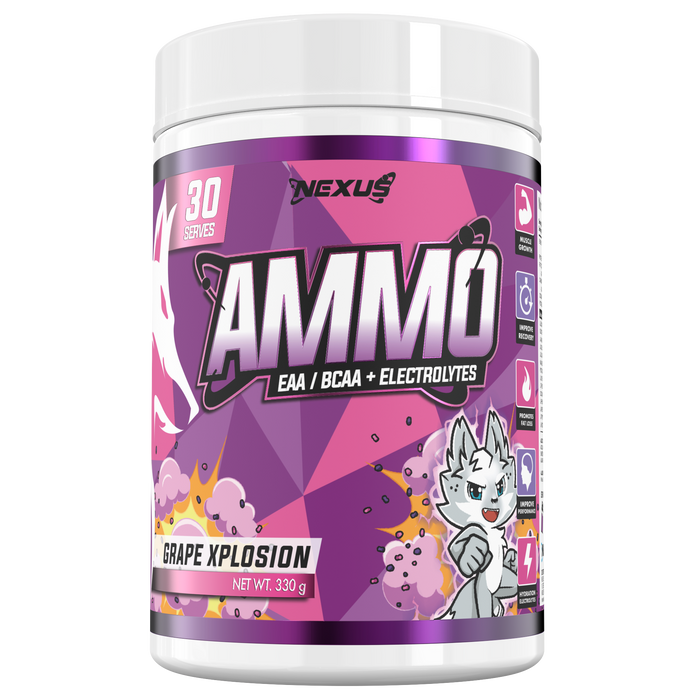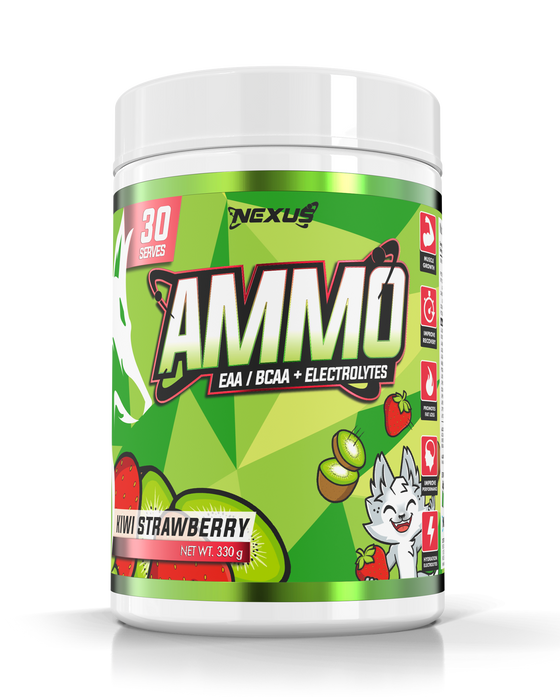 RRP: $65.00
330gm (30 serves)
NEXUS Ultimate Recovery Formula.
Essential AMMO contains the perfect ratio of all 9 EAA's, including the 3 BCAA's, added Glutamine and Electrolytes. This product has been designed to help you get more out of your workouts and speed up recovery.
Essential AMMO covers all the bases when it comes to recovery, by:
1. Promoting Muscle Growth
2. Promoting Fat Loss
3. Improve Athletic Performance
4. Enhancing Recovery
ALSO CONTAINS: SOLUBLE FIBRE, FOOD ACIDS (CITRIC ACID, TARTARIC ACID), ANTICAKING AGENT (SILICONE DIOXIDE, TRICALCIUM PHOSPHATE) SWEETENERS (SUCRALOSE, ACESULFAME POTASSIUM) COLOURS (BRILLIANT BLUE).

STORAGE: STORE IN A COOL, DRY ENVIRONMENT BELOW 25°C.
What our customers say
Essential Aminos
Pretty good stuff. I thought the nerds flavour could be a bit stronger (more sweet and sour like nerds). The red frog flavour is good.
O'Sullivan Teri
Verified Buyer
I have always loved Nexus Sports Nutritions Essential AMMO formulation. But their new flavours are next level! Arctic Slushy for the WIN!
Sammy A
Verified Buyer
Ultimate Recovery + Hydration Formula
John Zadunajski
Verified Buyer