Nexus
NEXUS AMP3D Non-Stim Pre Workout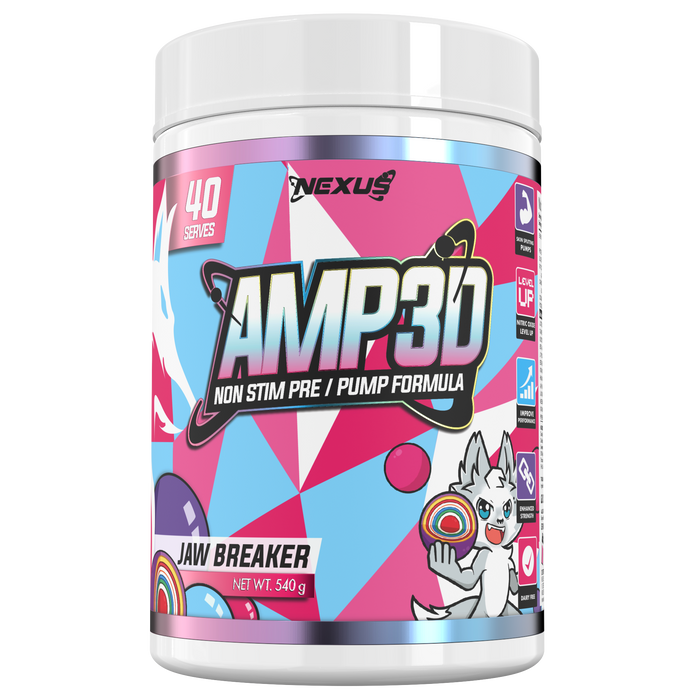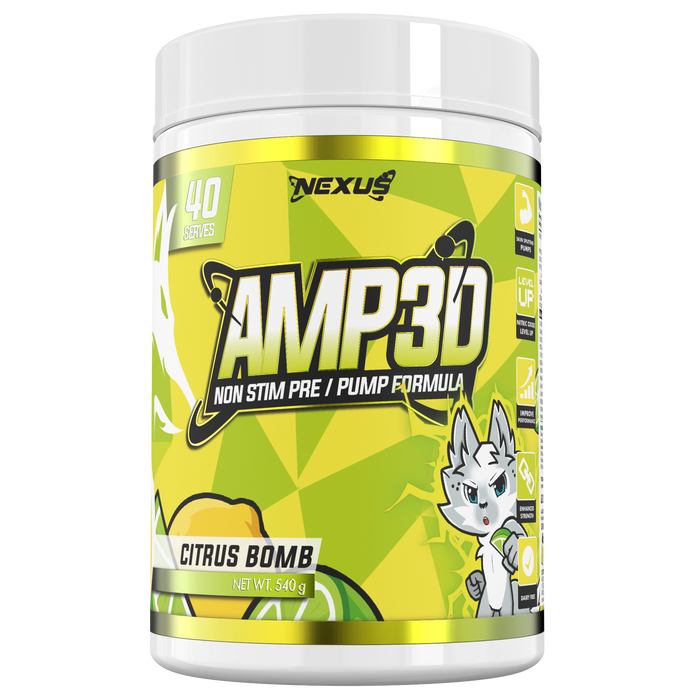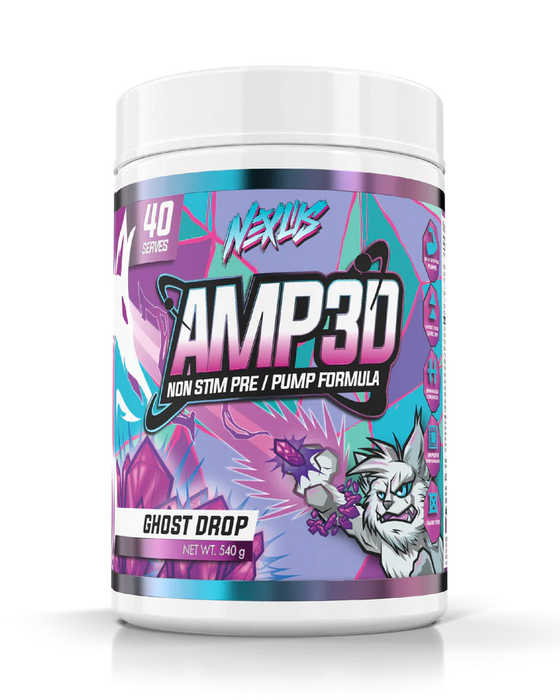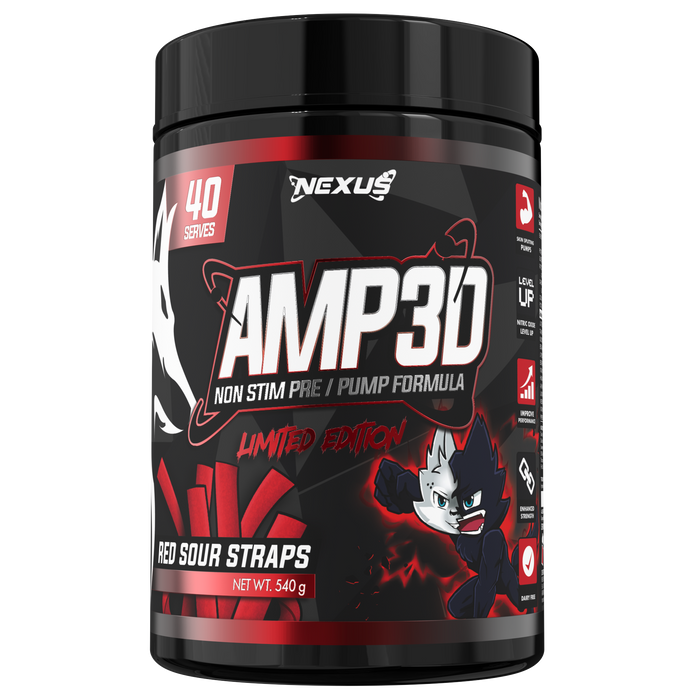 RRP: $76.50
540gm (40 serves)
NEXUS Non-Stim Pre/Pump.
AMP3D is a revolutionary stim-free pre-workout/pump formula scientifically engineered to be used any time of the day for skin splitting workouts with the ultimate mind muscle connection! AMP3D has been clinically dosed with 27g per Hardcore Serving utilising 13 carefully selected ingredients.
AMP3D covers all aspects of training, by:
1. Enhancing nitric oxide production and blood flow
2. Elevating your mood
3. Providing Clean, long lasting focus
4. Increased Strength & Insane Pumps
ALSO CONTAINS: SOLUBLE FIBRE, FOOD ACIDS (CITRIC ACID, TARTARIC ACID), ANTICAKING AGENT (SILICONE DIOXIDE, TRICALCIUM PHOSPHATE) SWEETENERS (SUCRALOSE, ACESULFAME POTASSIUM) COLOURS (BRILLIANT BLUE).

STORAGE: STORE IN A COOL, DRY ENVIRONMENT BELOW 25°C.
What our customers say
A must have!
Taste is out of this world!
Plus, I can take this supp anytime of the day and it will allow me to have an energetic workout with out interrupting my sleep!
Springy
Verified Buyer
god tier pumps
this pump forumla is GOAT status
the flavour jawbreaker taste like the candy, the pumps you get from this are just on another level. my go to pump formula
B.H
Verified Buyer
non stim pre-workout
love it and the pumps are insane
Robert Thornley
Verified Buyer